Parents and Family
Main Content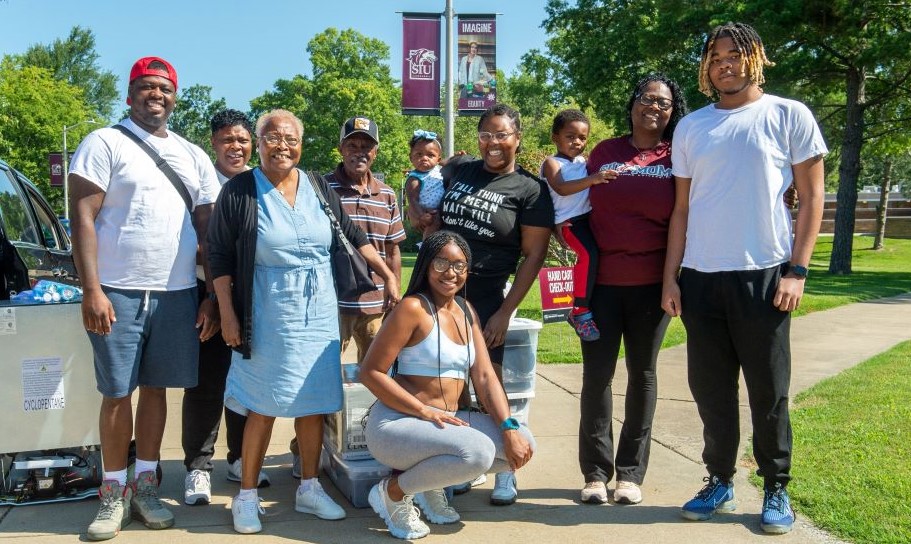 PARENTS AND FAMILY 
FAMILY GUIDE TO UNIVERSITY LIFE
There are many ways to react when a student leaves home for college. Of course you will miss them, and they will miss you (whether they admit it or not). It's important to support your student during this transition.
Here are some things you can do to help prepare your student for SIU.

Create a budget together.
How or who will pay for tuition, books, supplies, travel, etc? Has your student completed their FAFSA? Will they need to have a job while in school to pay their expenses? Make sure that you and your student can cover the cost each semester without rolling the debt over to the next semester. That will only create bigger problems later on.

Create clear expectations.
Discuss issues like attendance, sleep habits, study habits, time management, communication with faculty/advisors and behavioral expectations.

Discuss academic goals and career plans.
What does your student want to do after college? What path do they plan to take to reach that goal? Two important things to remember- 1. Don't pressure your student to pursue your career goals. Let them choose what path they want to take. 2. Be prepared and supportive if those plans change. Many college students will change their major at least once during college. Discuss backup plans or alternate career goals.

Remember that college is a time of personal exploration.
Don't take new hairstyles, habits or philosophies too seriously. They're simply trying to define who they are. Remain patient and understanding during this phase.

Be available to support your student.
Encourage your student and let them vent frustrations WITHOUT trying to fix their problems. Students are learning independence and want to know you're there if they need you, but remember that they need to learn how to fight their own battles. If a student has a question or concern about a class encourage them to speak with their instructor or advisor. Do not do it for them.

Be prepared for a wide range of emotion from your student.
They might tell you one day not to embarrass them in front of their friends and the next day they'll feel homesick and call you crying. Understand that they will remember the lessons you taught them and growing pains are normal. Encourage them not to make rash decisions.

Make sure they understand how to get support.Where can they get tutoring help? How do they use Salukinet? Where can they see if they have registration holds? What classes should they be taking for their major? Encourage your student to explore our website (siu.edu), communicate regularly with their advisor and instructors and learn where they need to go to get help.